---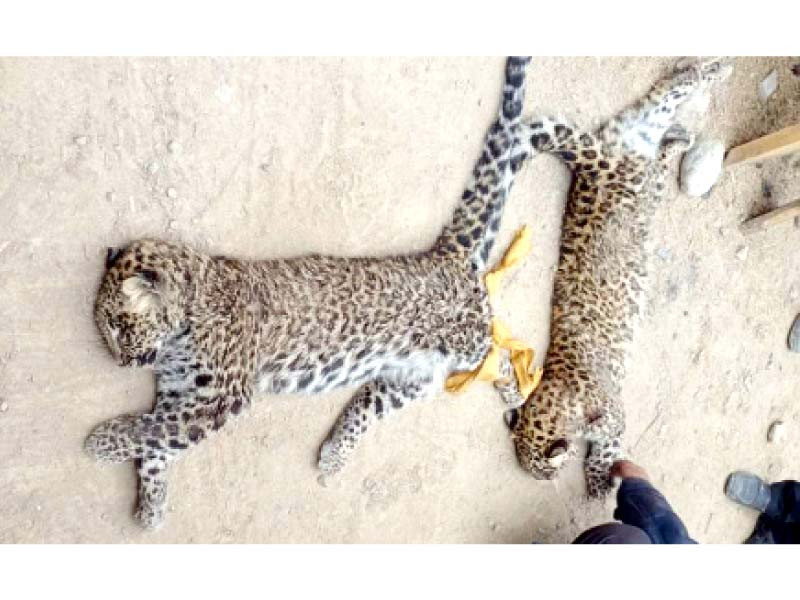 In Khyber tribal district, three leopard cubs have been killed as two cubs were poisoned to death or shot on February 15 in the far-flung area of Tirah valley and another one was hunted down in the Shalman area of Landi Kotal in March 2023.
In 2022, two adult leopards were killed when they attacked livestock in the mountains of Hassan Khel and Darra Adam Khel.In 2020 a common leopard was killed when it entered a village in the Matta tehsil of Swat.
These deaths have prompted animal rights activists to start a campaign for the protection of leopards on social media and the government is being criticized for its inaction.
DFO Wildlife Khyber, Abdul Halim Marwat said that the local population migrated to other districts due to militancy and as a result the population of common leopard multiplied rapidly in the forests but after their return human-leopard contacts were on the rise.
"Local resident rear livestock and when these leopards attack them, farmers often kill them. The wildlife department could not intervene due to the prevailing law and order situation," he said.
He maintained that for the past one year, Wildlife Department has been expanded to the tribal districts but they are still faced with shortage of staff, buildings and financial resources so the field work is very limited.
"The man who killed two leopard cubs has been arrested and fined while the most recent incident in Landi Kotal is being investigated," he said.
No scientific survey has been conducted in the tribal districts to ascertain the total number of common leopards and a plan to do so has been gathering dust like a lot many similar ventures for the past two years in the offices.