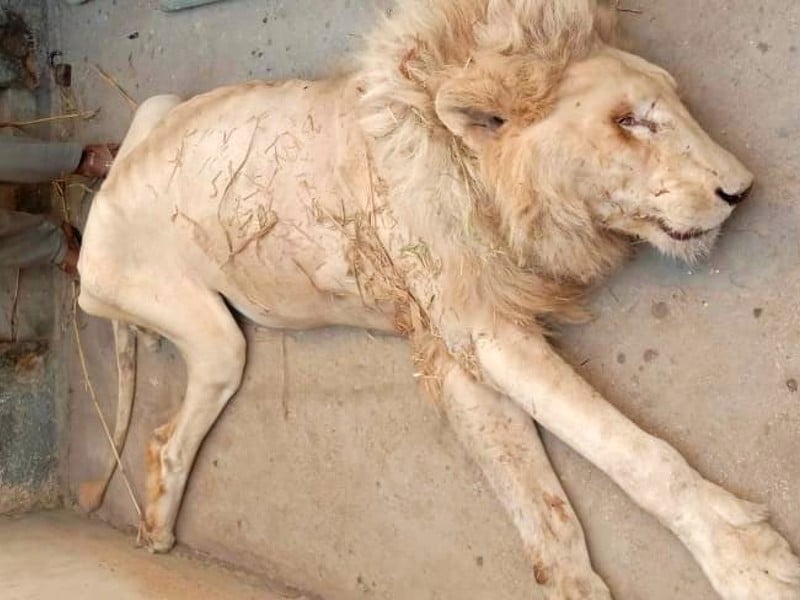 An aged rare African lion of Karachi was found dead inside his cage at the Karachi Zoological Gardens. The Zoo administration claimed that the big cat died a "natural' death in Oct 2022. The autopsy report said that the teeth showed the age of the animal was between 18 to 20 years.
The Zoo administration said that the lion died of natural causes and had no disease or illness. The administration said that Pakistan Customs officials had handed over the rare African lion in 2010 to the Zoo.
They said that the age of the lion in 2010 was about five years. A senior wildlife expert said that poor animals die because they do not get a conducive environment. He said that animals like big cats should not be kept in such an environment.
A rare white lion had died at the Karachi Zoo in November 2021 after his lungs stopped working.
A Karachi Metropolitan Corporation (KMC) spokesperson had said that the lion had been suffering from pulmonary tuberculosis and was ill for the past many days. The white lion was around 14 to 15 years old and was brought to Karachi Zoo from Africa in 2012.