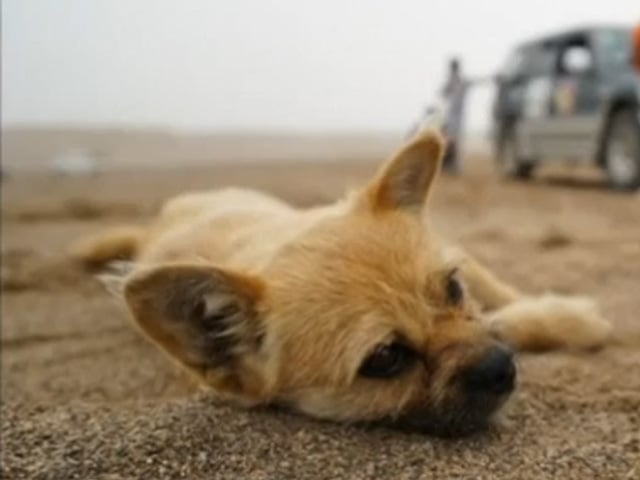 In May 2022, South Punjab Additional Chief Secretary (ACS) Captain (retd) Saqib Zafar sent a report to the chief minister regarding the mauling of a child by stray dogs. The report also held Lodhran District Council Chief Officer responsible for negligence.
The report states that despite instructions from the government to carry out a dog-culling campaign, the CO remained negligent. In his capacity as Multan commissioner, the ACS ordered Lodhran DC to take stern action against the CO. Killing of stray dogs is not the solution to the problem. The municipal authorities should strive to find a humane solution to the problem, like vaccinating and neutering the stray dogs and ideally speaking shifting them to a shelter.
He observed that negligent officials lose the right to keep their posts.
A two-and-a-half-year old child, the grandchild of Nawab Baloch, had left home at noon on May 20 to visit his aunt nearby when a pack of stray dogs mauled and killed him in Chak 100-M in district Lodhran.
Another such case was reported recently in Kot Addu, where a dog owned by Tufail Chandia attacked 10-year-old Mubashir, leaving him with leg injuries.
A 12-year-old boy was killed in February 2021 when six stray dogs had attacked him at a school in Dera Ghazi Khan.
In Daska, stray dogs injured 16 people, including 10 children in March 2023. Panic spread throughout the area and the injured were shifted to Civil Hospital Daska. An emergency situation arose at Civil Hospital when dog bite victims were admitted in rapid succession, including children, youths and a woman in Buddha Goraya and Lalargaon.
Locals panicked and locked themselves in their houses. The condition of three children, including 4-year-old Rawal, was said to be critical. Stray dogs mauled 4-year-old Muhibullah while he was playing in the street. When his mother came to help, the dog also attacked and injured her. Meanwhile, dogs attacked another group of children while they were playing.