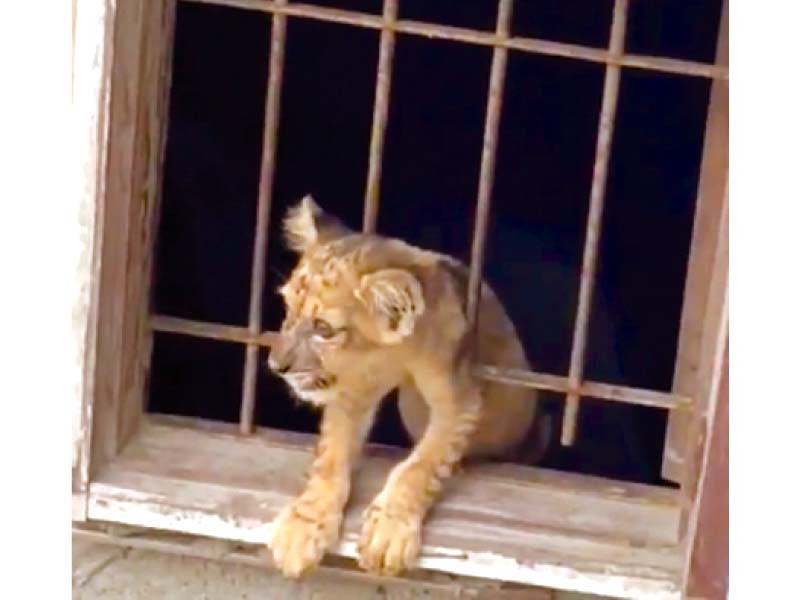 ---
Punjab Wildlife launched a crackdown on those who keep lions and tigers in private homes. A citizen who kept a lion cub in his house in Tajpura area was fined Rs 20,000.
Secretary Forest and Wildlife Punjab Shahid Zaman directed the District Wildlife Officer Lahore to take action, after taking notice of complaints regarding private citizens keeping lions inside their homes.
Abdul Rahman, a resident of Tajpura area, kept an African lion cub on the roof of his house and used to take him for walks in the streets in the evenings. Locals had complained that local children were scared to see a lion, as it is a dangerous animal that can harm people at any time.
Under the direction of Secretary Zaman, Assistant Director Tanveer Ahmad Janjua took action in Tajpura  in May 2022 and fined Abdul Rehman Rs. 20,000 for keeping a lion in the urban population. The lion cub was transferred to a breeding farm outside the city.
Janjua said that wild animals like lions and tigers are not allowed inside homes, nor can these animals be kept as pets. He added that monitoring was being carried out in different areas of Lahore and an appeal was also made to citizens that if anyone in their area kept dangerous animals in their house, they need to report it immediately.
It should be noted that the Punjab Wildlife Act does not cover big cats, such as lions and tigers. Punjab Wildlife has committed to implement SOPs for keeping wild animals, while the department may check whether any of these species, including lions and tigers, were purchased from local Breeding Centers or imported from abroad. It is prohibited to keep any animal or bird after capturing it from the forest.