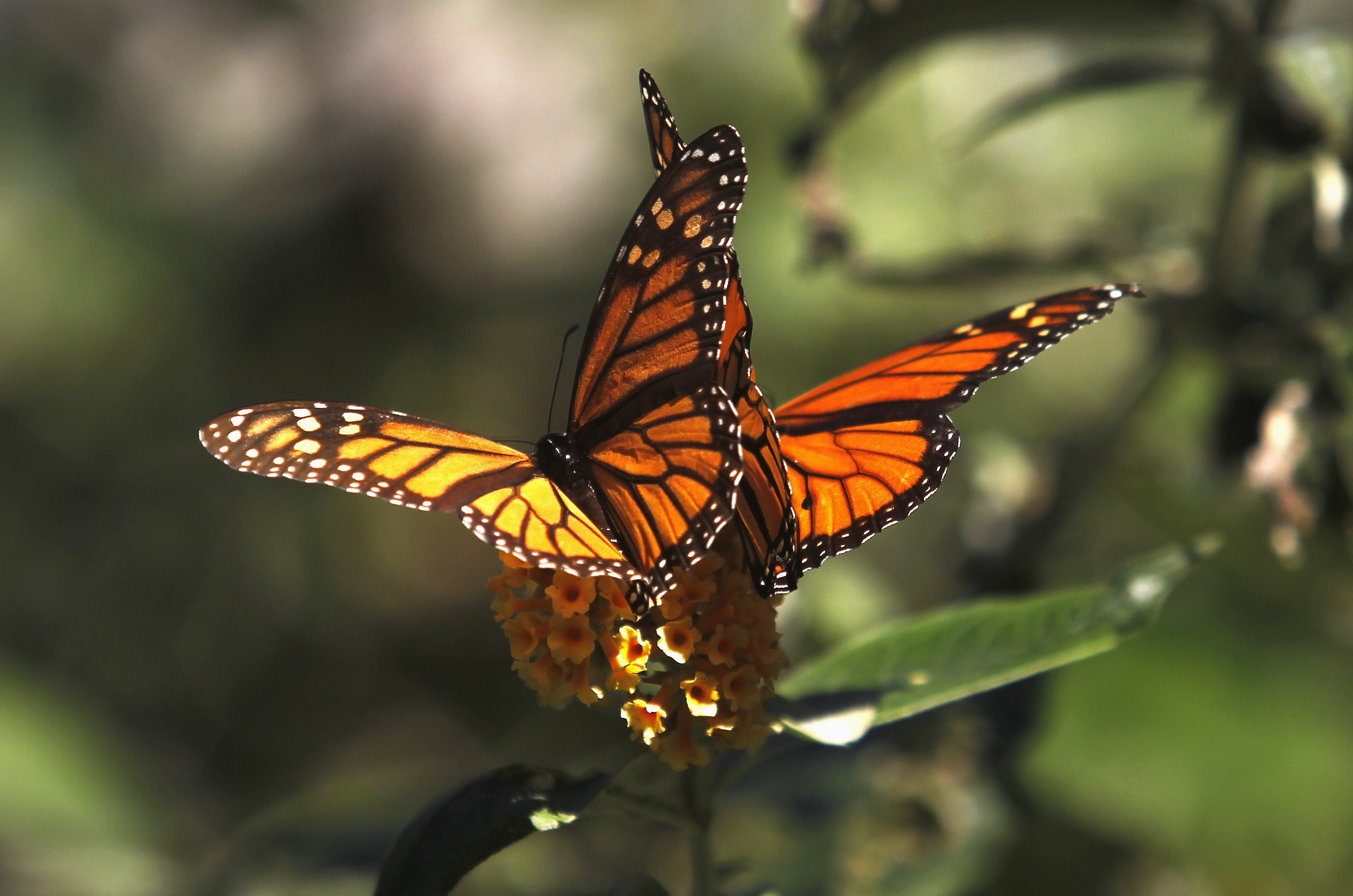 First of its kind in the country, a butterfly breeding house has been sitting collecting dust for over two years now prompting Punjab's residents to term it a short-sighted project and a waste of taxpayer money. In 2016, the Punjab government inaugurated the first botanical garden and Butterfly House of Pakistan on 80 acres of land in the eastern part of Jallo Park, which is one of the biggest wildlife parks in Lahore.
The purpose of the Butterfly House was to educate citizens about butterflies and the environment they live in and initially larvae of various butterflies were imported from the Philippines before moving on to breeding native butterflies. Butterfly House's former in-charge, Nazneen Hussain, who is an entomologist, while talking to The Express Tribune about the reasons the house failed, said that butterflies are very sensitive, and creating a conducive environment is not easy.
"The maximum temperature for keeping butterflies alive should be 35 degrees. While some butterflies can survive the winter, not all make it," Hussain informed. The Express Tribune learned that while air conditioners were installed to control the temperature inside the house during the summer no such arrangements were made for the winter. Aizaz Ahmad, another entomologist who recently visited the Butterfly House remarked that he was saddened to see its condition.
"This was a short-term project that did not succeed as butterflies should have places where they can sit freely and fly freely instead of a large hall or tunnel," Ahmed explained, "because when you lock them up somewhere, it becomes harder for them to survive for long." Ahmad, who is regarded as the country's leading insect expert, when asked what went wrong with the butterfly enclosure, informed that butterflies go where they think the environment is right for them.
"So to raise them in a controlled environment, where every species of butterfly needs a different temperature to survive is hard. Instead, they should have been kept in an open environment so building a butterfly garden would have been better," Ahmad said. Experts aside, other residents of the city also feel that building the butterfly enclosure was a mistake. Rabia Ahmad, who resides in the area and visited the enclosure a few times before its closure, inquired that why does the government even spend millions of rupees if they are going to end up closing such places? "They should have known better and done their research on where they would keep the butterflies in the winter," she said.
Ahmed Hassan, another resident who lives close-by, went a step further and blamed the project as a failure because it was an example of Shahbaz Sharif's showmanship. "He immediately started working on projects he saw in Europe or elsewhere. Closures are what happens when you do projects on emotional terms and without any research," Hassan opined.
The Parks & Horticulture Authority (PHA) Lahore's officials claim that the Butterfly House had been temporarily closed due to Covid-19 related restrictions but now it had been decided to reopen it. The officials said that the enclosure would probably be reopened to tourists in mid-March once winter is over.