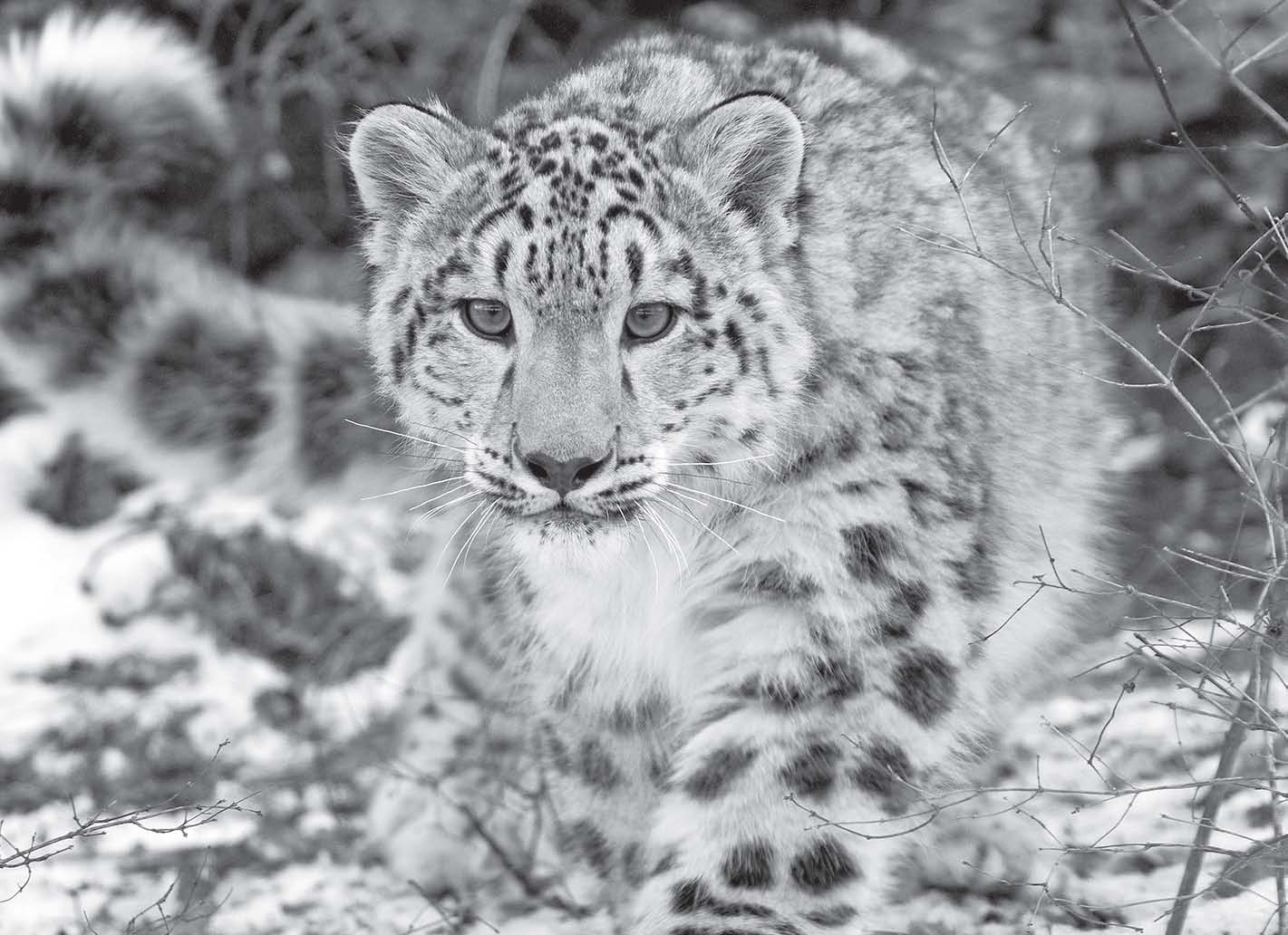 Sprawling over 17,000-hectare land, the biodiversity-rich Margalla Hills National Park has become a thriving habitat for the fading common Asian leopards.
The national park is home to over 600 plant species, medicinal herbs, shrubs, around 350 bird species, 300 mammals and 20 different assort of reptiles especially snakes that make it the undiscovered heaven of the Potohar region's biodiversity marvel.
Sunk into deep shrouds of foliage and green cover, the mesmerising trails of Margallas narrate the tale of biodiversity conservation, hunting, poaching of wildlife and preservation of natural heritage.
Once the biome's migratory species that used to descend from Galiat and Ayubia National Park during heavy snowfall in winters and return to high altitudes in summers, the wildcats have been listed as endangered by the International Union for Conservation of Nature (IUCN).
The latest footage captured by a hidden camera of the Islamabad Wildlife Management Board once again ascertained the presence of this species at Margallas. The guardians of the national park had also initiated a study in the recent past to ascertain the presence of leopards in Margallas — a recreational abode for the capital residents.
Dwellers of the twin cities of Rawalpindi and Islamabad as well as those coming from other parts of the country frequently visit Margalla hills to enjoy their leisure time in the serene environment as well as for hiking and photography.
The Margalla hills is a unique example of a leopard preserve zone near human settlement. Margalla hills has always been a source of attraction for visitors due to its rich habitat, unique biodiversity and comely atmosphere. Besides flora and fauna, we also have wildlife in this national park including common Asian leopard.
It is a success story of promising and dedicated conservation efforts that helped in preserving the critically endangered wildcat species.
Ecosystem restoration as advocated by the climate change experts was a challenging task and lockdowns during Covid epidemics enabled the authorities for the conservation of Margallas and Trail-6. The temporary halt of human intervention also brought a boom in the revival of other animal and plant species. For decades, Margalla hills is a repository to wild boars, monkeys, barking deer, foxes, jackals, porcupines, Kalij pheasants and numerous plant species. Now with the arrival of leopards, they are also being provided with a living environment to embrace Trail-6 as their new abode.
According to the Islamabad Wildlife Management Board, there were two families of leopards in the Margalla Hills National Park comprising seven members. A female and two male leopards are exclusively residing in the leopard preserve zone given the names of Shehzada, Shehzadi and Sultan.
Leopard is a shy animal that avoids human encounter in wild. It is nocturnal as it sleeps at daytime and hunts or patrols in the dark.  The people venturing into Margalla hills however should not to put at risk their lives by unnecessarily teasing these wildcats by capturing their photos. It is highly advisable to abstain from intruding into their area that may scare them resulting into deadly conflict.
A study carried out by the Quaid-i-Azam University students in 2019 said that leopards' presence in Margallas was not a threat rather it indicated a healthy ecosystem. "Leopards have emerged as the top predator ruling the food chain of Margalla Hills National Park and their thriving number has helped in maintaining balance among various other species," said IWMB manager operations Sakhawat Ali.
"Like any head of a tribe or clan, leopard is the boss or premier of Margalla hills." The Margalla Hills is a precious bounty of nature and its centuries-old trees grown in an abrupt dramatic manner reveal mysterious movie scenes showcasing the mighty jungle. Its indomitable rein of plants serves as lungs for capital residents absorbing carbon dioxide emitted by ever-increasing vehicular population.
Leopards in Islamabad
A leopard pauses to take a cautious look around before continuing its way through thick forest in the Margalla Hills overlooking Islamabad — once a rare sight, but now one recorded and tracked by software and cameras.
The cat, once found all over Pakistan but increasingly endangered as humans encroach on their habitat, has been recorded painstakingly by the 20 camera traps attached to trees throughout the forested hills that are also popular with hikers.
"They are being seen on our cameras every day," said Asad Hyat, chief forest guard for the Islamabad Wildlife Management Board. Software identifying the leopards' distinctive rosette patterns has shown seven of the big cats are in the area, which rangers say is a good sign after a significant decline in their numbers over the past few decades.
"They are not so common anymore, because they are being killed mercilessly," said IWMB Chairperson. "They were once found all over Pakistan, in almost all the provinces, and now the numbers are declining very fast because of loss of habitat, because of poaching, because of people hunting them for their skin, for their trophies."
To help the cats, the government has ordered a leopard preservation zone with a roughly 10km (6.2 miles) radius be set up at Margalla Hills in an effort to protect the endangered species' natural habitat.
In recent years there have been signs of a leopard comeback in the park located just outside of Islamabad. Conservationists say the animals likely drifted to the Margalla area — foothills of the Himalaya mountains — as it became heavily forested over the years.
And they stayed on because they found prey, a stable environment and an eco-system that could support them. Wildlife rangers check paw tracks on the forest soil daily to monitor the leopards' movements and numbers carefully.
They use the footage from their cameras to record their activity. This is just the beginning of the scientific study, it will take time.
News of the leopards has slowly spread and the IWMB says it is hoping to conduct tours to show the footprints and signs of the leopards in the wild to curious visitors.
Special Assistant to Prime Minister (SAPM) on Climate Change Malik Amin Aslam, known for making lots of unfulfilled claims, said on Aug 27, 2021, that Asia's first-ever 'leopard reserve' will be established in Margalla Hills National Park soon.
He said the protected area of Islamabad has become the permanent new habitat of the wild cats that earlier used to descend to the National Park only during winter seasons and would return to a higher altitude in summers.
Amin said that a proper mechanism would be devised for controlled and safe mobility into the leopard reserve through information guides and by deploying guards to avoid any human-wildlife conflict.
The Islamabad Wildlife Management Board claims that the Common Asian Leopard's daytime patrolling is natural and not an abnormal movement or threat to humans venturing into the Margalla Hills National Park (MHNP).
The Board (IWMB) recently captured a male leopard strolling in the leopard preserve zone during the afternoon at 13:30 hours which gained huge traction at the social, print and electronic media.
However, the IWMB Chairperson clarified that the movement was inside the protected zone and it was not a threat to the human entering into the national park.
Experienced naturalist and ornithologist of Pakistan, Prof Dr Zahid Baig Mirza says that the approaching cool weather would induce male leopards to attempt to enter female territory with full consciousness of female's tolerance mood. "The changes in weather conditions induce male reproductive hormones activation, that impact change in its state of mind, for breeding. It may wander even during the day time," Dr Mirza noted. Dr Z.B. Mirza claimed that a strong male used to become dominant and the weaker male was not allowed to hunt or breed in its territory.
"The dominant male keeps its territory adjacent to a mature female's territory. During her non-breeding period, she does not allow any male to enter her territory. She allows a dominant male to visit her territory, only when her breeding hormones induce her to do so. Mature females cannot enter each other's territories," he concluded.
Vice President, Pakistan Wildlife Foundation, Safwan Ahmed said that the fact of Leopards being nocturnal was becoming scientifically obsolete both in the cases of African and Common Asiatic Leopards.
He informed that there were two major factors, one the availability of food and hunger.
"If the leopard is resting on a tree and finds any deer or prey passing below it will definitely descend and chase its prey be it morning or evening then it will keep no difference in its movement durations as the condition of hunger will force it to chase," he added.
The second, he said, human was factor that included three categories like human juvenile behavior, shepherd attitude that considered it as his enemy number one and in-case of other humans it will try to abstain encounter at that moment.  He mentioned that the leopard was unaware that human movement had expedited after modern means of transportation and mobility.
"The daytime movement is not unusual now rather it is occurring in India, Pakistan and throughout the Asia and African especially in Savannah region. We find it on National Geographic and Discovery channels' documentaries showing leopards chasing its prey in daytime," he added.
Ahmed mentioned that the propitious aspect of this development was that thriving number of leopards in the Azad Jammu and Kashmir (AJK), Northern Areas, and MHNP. It was a healthy indicator whereas the male leopards spotted in camera traps were muscular and the experts were satisfied with this development, he added.
The sexual behavior highlighted by Dr Mirza had fast and aggressive movement of leopards during which they ignore human presence even, the PWF President underlined. He further mentioned that the cattle movement was also a reason that used to disturb Leopards in the wild.
"The MHNP area is vast and cattle presence is sure and the local people are highly resistant in case of any administration or restriction," he added. Moreover, there might be confrontation between the leopards as one had to die during the contest to gain control over the territory near a female leopard to mate and breed, he added. He pointed out that leopards had higher mortality ratio and was considered as the most aggressive among the big cats.
"Tigers are the second most aggressive and kill each other in confrontations whereas lions are on the third position in this regard but have a fifty-fifty chance of death in conflicts," he concluded.
When contacted an IWMB official informed that no grazing was allowed in the national park as it was barred under the Board's law.
IWMB warns locals amid leopards' increased movement
In an about turn, the Board (IWMB) on Nov 19, 2022 warned the local population of Margalla Hills National Park to take special precautions due to increased presence of wild leopards during winter season.
According to the IWMB official statement, the wild leopards were often seen near the rural population of the Margalla Hills National Park in winters.
The statement further read that the local population and tourists should avoid unnecessary movement in the national park.
Moreover, the local people should not send their cattle to the forest for grazing. The Wildlife Board advised the masses to keep livestock in a safe place within walled enclosures during the night hours.
Likewise, the households near the forest should not leave small children, women and elderly people unnecessarily in the wild. The IWMB was of the view that disruption of the leopard's natural habitat could be harmful.
It also cautioned that it was a offense to harm a leopard and persons found guilty of the crime would be fined as per the law.
Margalla Hills Leopards face poisoning threat
Locals allegedly leave out poisoned meat for big cats to protect livestock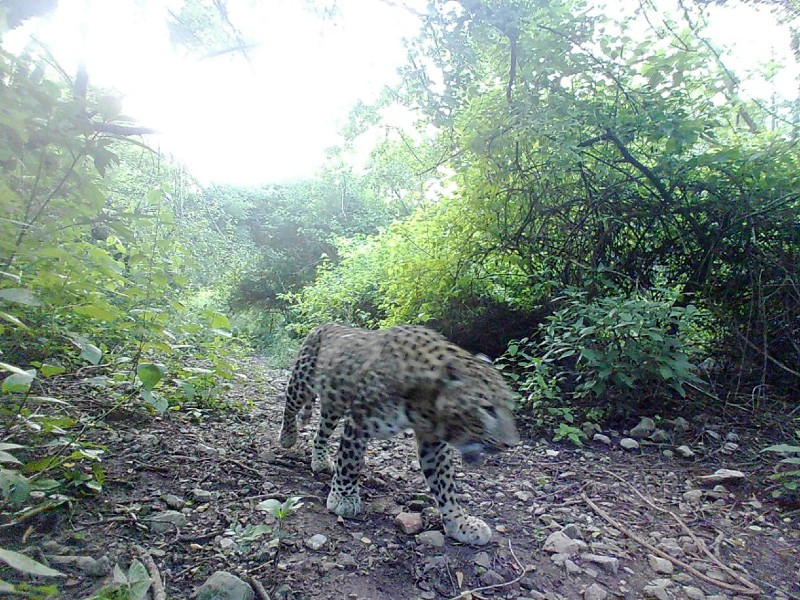 These leopards in the Margalla Hills' terrain, reportedly numbering eight in the locality, are vulnerable to extinction not by poachers' guns or natural causes, but deliberate poisoning.
For their increasing food requirement, the leopard family is forced to prey on nearby localities' domesticated animals, exposing them to a constant threat of deliberate poisoning, a practice common among locals in the past to protect their livestock. They had reportedly been throwing poison-laced meat loaves in the forest to get rid of these large cats.
"It's an established fact that in the past, poison as a deceptive weapon had been used against these predators," said a resident of Shahdara village.
Sharing their ordeal, the residents have asked for the establishment of a compensation fund, saying that a number of their goats and half a dozen cows and calves have recently been hunted by wild cats, causing huge financial losses.
"My cow was killed within a radius of just 200 metres from the house, and we strongly suspect leopard involvement as the villagers have seen it moving with a pair of cubs nearby," said a villager.
Islamabad Wildlife Management Board (IWMB) had reportedly found the body of a leopard in a deteriorating condition in early 2018. "After that, we started awareness campaign regarding the importance of wildlife for the ecosystem", said IWMB Operations Manager Sakhawat Ali.
Islamabad Wildlife Board Advises Citizens to Follow Directives
With the leopard population thriving in Margalla Hills National Park (MHNP) the hikers must now strictly follow the directives and avoid going away from designated tracks and routes, advised the Islamabad Wildlife Management Board.
New video footage obtained from one of the cameras installed at various locations of the Margalla hills showed a leopard roaming around a pond of water near designated Trail V. It clearly shows that leopards are now claiming their areas and enhancing their natural habitat. The leopard families have again made the national park their permanent habitat and their number is also expected to grow in the coming years.
The establishment of the Leopard Preservation Zone was one of the important measures taken in the last few years to make the national park a safe natural habitat for wildlife species, especially leopards. It is pertinent to mention here that the increasing human intervention, construction activities, and cutting of trees had forced leopards and other wildlife species to leave national parks for other destinations.
The lockdowns imposed time and again after the emergence of the Covid-19 pandemic provided wildlife species a cordial environment due to which they started returning back to their previous habitats in the national park. The boundary of the Leopard Preservation Zone touches some sides of the forest areas that are quite close to designated hiking trails such as Trail V and Trail VI. The guided tours are arranged for the visitors in forest areas to make them aware of the protection of the natural habitat of the leopards that have now become the permanent residents of the national park after so many years.
The visitors should now observe precautionary measures and never go away from the designated routes and tracks to avoid any untoward incident.