A precious and rare breed snow leopard got seriously injured after it fell from a mountain in the Chitral district of Khyber Pakhtunkhwa in Feb 2021.
The leopard was later rescued by the locals. The Chitral Wildlife Department was informed of the leopard's injuries and was shifted from the hilly area to Chitral Veterinary Hospital.
According to veterinarians, the snow leopard injured its spinal cord after slipping from a mountain.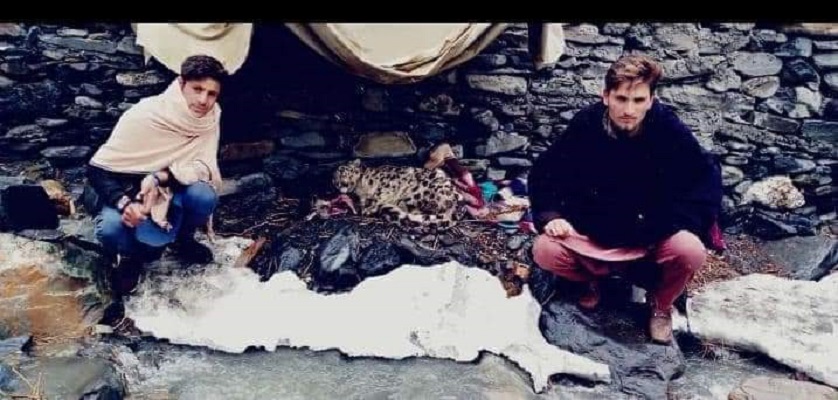 "The snow leopard is unable to walk but is being treated," the veterinarians added.
The Chitral Wildlife Department shifted it to Peshawar Zoo for treatment but on March 1 it succumbed to its wounds. Sadly, the Zoo had no such facilities available.
This leopard was paralyzed and it could not move its back legs and from the day one we had no hope for its survival.
This was a very beautiful young male leopard. It reached the village in the hope of finding food due to the scarcity of the animals in the wild due to heavy snow and there it was badly injured after falling from the cliff. It was unfortunate that the rare snow leopard could not be saved due to the lack of treatment facilities.
Markhors and even jackals are found injured in the area and still there is no world-class veterinary hospital in Chitral to treat these magnificent animals. The KP government should pay attention towards removing this deficiency as soon as possible.
Peshawar Zoo is also notorious for the deaths of large number of rare animals there and after the death of injured snow leopard social media activists are now demanding of the government to establish a well-equipped veterinary hospital to treat these animals in Chitral locally.
Snow leopards are very rare in Pakistan and even then we cannot protect them for lack of world class animal hospitals.