Yashma Gill and Shahroze Sabzwari recently took to Instagram to condemn the killing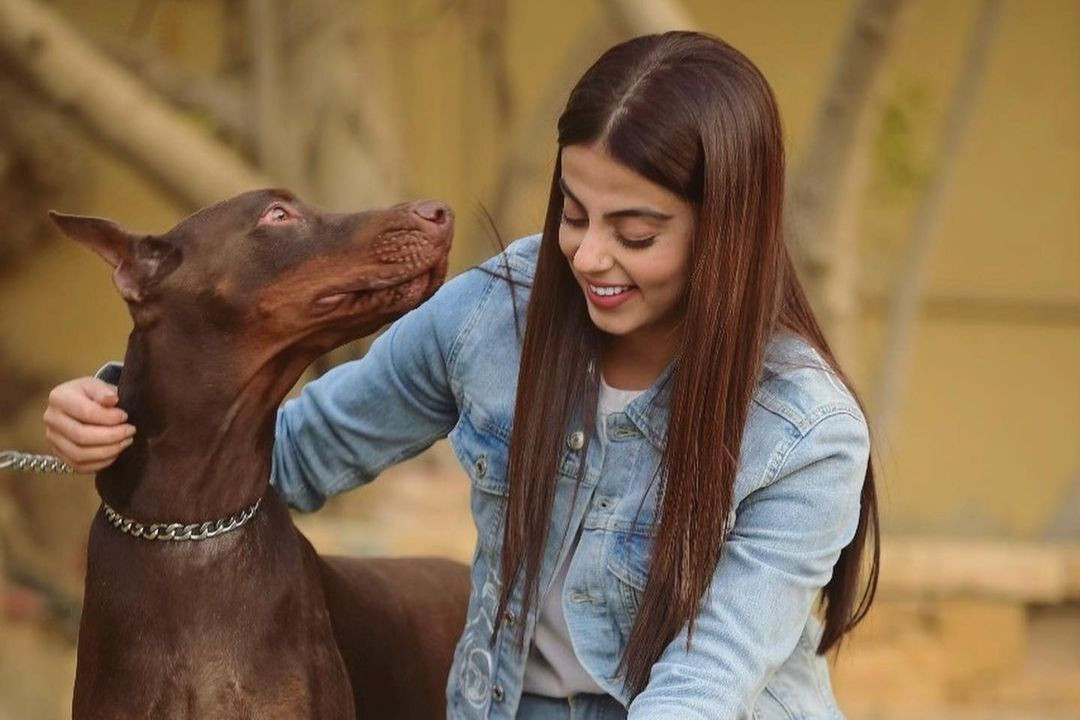 The two German Shepherds that mauled a lawyer in an upscale Karachi neighbourhood in June 2021 "put down", according to a compromise agreement reached between the canines' owner and the victim.While rights activists have called the agreement between Humayun Khan and Mirza Akhtar Ali Advocate preposterous, celebrities have also been vocal about their condemnation of the agreement on social media.
Actor Shahroz Sabzwari took to his Instagram stories to demand justice for the dogs and question why such swift action isn't taken when it comes to rapists and murderers. He wrote, "Let's be this quick in serving justice when it's related to rapists and murderers and the ever-fleeing corrupt politicians. Or do the victims need to be big shot lawyers for the law to act this quickly? #DogKillings #JusticeForDogs" 
Actor Yashma Gill posted a video to her Instagram urging people to be kind to animals. She wrote in the caption, "Now that the death sentence has been executed, it's ironic to see how quick 'justice' was served. It was so easy to place a death sentence on animals who could've never been put to trial. We as humans are supposed to be their voice. They are helpless in this human world and the majority clearly does not side with them."
The starlet added, "Rather than having temporary and non-efficient solutions like putting the dogs down or blaming pet owners for attacks, etc., there should be a proper system set by the law for purchasing and raising such dogs. Setting up a proper system is the best and only solution for a situation like this one. So how does it make sense that we are to hold the animal responsible and not the owner?"
Previously, actor Mashal Khan shared a similar sentiment about putting the dogs down. The Suno Chanda actor took to Instagram and shared, "In a country where rapists, murderess and paedophiles roam free, two dogs are given the death sentence for their owner's negligence."
The CCTV footage of the incident that went viral on social media showed the two canines pouncing on Mirza Akhtar and pinning him to the ground as he helplessly tried to defend himself. It was only after the owner's son intervened, the dogs spared the lawyer – badly mauled and bleeding.
Mirza Akhtar "agreed for the sake of Allah [to] forgive Humayun Khan", states the agreement – dated July 6 – between the two parties. The dogs' owner Humayun Khan was sitting next to his pets in a state of grief when they were injected with poisonous injection.