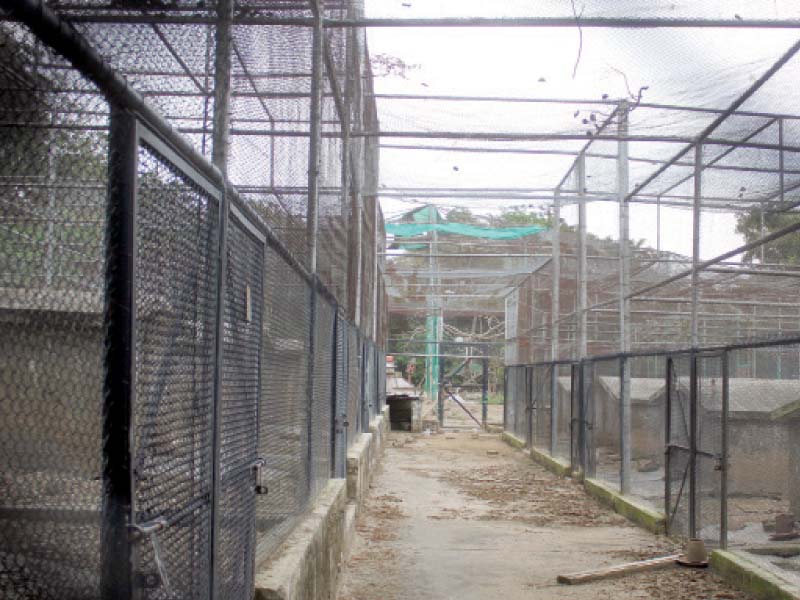 Cages lie empty at Islamabad Zoo after more than 400 animals were shifted to Ayub National Park in Rawalpindi.
---
Some 44 new wild animals have been moved to Jungle World of Ayub National Park from Islamabad Zoo. The Army Heritage Foundation (AHF) has been assigned the responsibility to look after the animals.
The new additions include five zebras, four nilgais, three wolfs, seven monkeys, four wild buffaloes, 17 rabbits and four urials.
There was rush of visitors to see the arrivals from Islamabad to Rawalpindi. Youth and children were seen taking photographs and filming videos of the zoo animals rescued from Islamabad.
AHF Director General (DG) Brigadier (retd) Muhammad Asif Akhtar said that they had completed all arrangements for taking care of the animals. He added that the veterinarians have also been hired to check up the animals regularly.
Further, DG said that they would plant some 0.25 million saplings, along with planting 10,000 daily, in the Ayub National Park to increase its green cover. He added foundation was working to preserve history along with promoting sports and recreational activities. The official said that the number of ponds in the park has been increased to four to hold the rainwater and help in irrigation.
He said that the snake house in the park that was closed due to coronavirus lockdown to prevent mass gathering, would also be reopened soon.
The relocation of animals from Islamabad Zoo follows Islamabad High Court (IHC) orders to close the facility as the management was unable to take proper care of the zoo inmates.
IHC had ordered relocation of the Islamabad Zoo animals to sanctuaries, however, during the process two lions were killed due to mismanagement of the zoo officials.