Newborns increase population of rare animals at zoo
---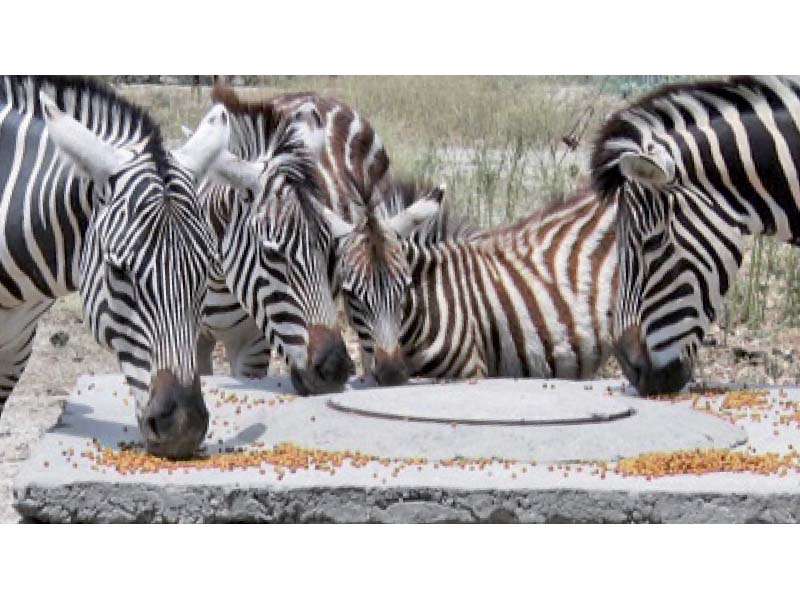 ---
Animals at the Lahore Safari Park delivered good news by adding a variety of newborns to the zoo's population.
During the Covid-19 shutdown, officials at the Lahore Safari welcomed 13 newborn mouflon sheep, three blackbucks, and a baby zebra. This is the second time a zebra has given birth at the zoo. In total, 23 newborns have joined the growing family of animals at the zoo. The Park also welcomed two sambar deer cubs and a baby blue bull.
"They get stressed while visitors are constantly trying to use them as a form of entertainment," said one veterinarian. The shutdown, he said, may have provided the animals with some relief.
"With 13 new cubs, we have the largest population of mouflon sheep at the zoo. In total, we have about 54 healthy mouflons," said Deputy Director Safari Park Sheikh Zahid. The lockdown, Zahid said, also has a positive impact on the health of animals at the facility.
Concurring with the veterinarian, Zahid said, human activity causes fear and stress. "They appear to be more relaxed and playful," he added. A supervisor credited the increase in the zoo's population to an improvement in the diet.
"Their diet has improved during the lockdown, and they appear to be healthier than before," claimed Babar, who serves as a supervisor at the Safari Park. "Earlier, their breeding season was disturbed by the constant flow of visitors at the zoo," he added.
Sharing details about the king of the jungle, who also happens to be a resident at Lahore's Safari Park, Babar said: "The lion seems to be very happy now." "The king appears to be more relaxed now," he quipped.
With over 900 different species, Safari Park offers a unique experience to its visitors. The financial gloom triggered by the spread of the coronavirus, a respiratory disease, has already spread through the gates of the main zoos in the provincial capital. And Safari Park is no exception.
Short of offering a date for reopening the facility for public, Deputy Director Safari Park Sheikh Zahid said he is hopeful that the Covid-19 health crisis will end soon. "Once the Covid-19 crisis ends, the government will reopen the facility for public."